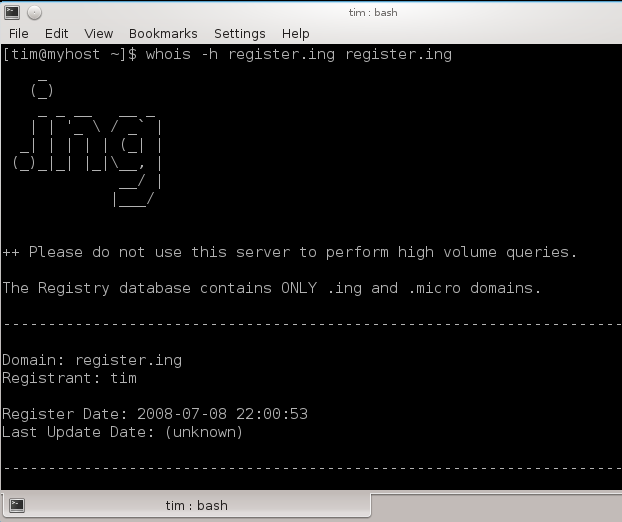 The whois server for the .ing top level domain is now live. You will be able to see when domains were first registered with register.ing.
The server has been written in nodejs, which is an event-driven I/O server-side JavaScript environment based on V8 (the fastest Javascript engine, written by Google and included with Chrome).
whios.js listens on port 43 for a whois request, parses the domain to ensure that it contains no invalid characters and then requests via the new register.ing API the registration status, and further information about the domain name, if available.
The addition of the register.ing whois server finally closes one of the earliest feature requests for the register.ing service.